Why do new year's resolutions fail?
Do you know those people who make "to do lists" at the beginning of the year and then fail almost everything?
It's always the same song but ... it doesn't have to be that way!
I leave you with some ideas today why our resolutions are unsuccessful over the 365 days following our year-end list. Despite the good intentions that run through our veins, by the end of 3 months, our "to do list" has already slipped.
Why? How to do in different way?
After reading this text, you may want to rephrase your list for 2020!

Why do resolutions fail? Some ideias:
1. Motivation and willpower are not enough.
2. The goal is beyond our control.
3. Planning is poorly defined.
4. Your mindset is too critical.

Let's briefly look at each of the obstacles and, of course, find solutions.
Photo: stolper-herz by Tumblr

Motivation and willpower are not enough
People do not have equal motivation and willpower for everything in life. It does not depend on how many times you say "I want" or "I will" or "I want". Sometimes there are biological and psychological reasons that prevent us from feeling the strength and power to achieve what we set for ourselves. Just the fatigue and stress of a month's work can ruin our list.
Both motivation and willpower are limited energies that can disappear due to factors inside and outside of us: negative life events produce negative results in our mind and body. Our global response to everything that tires us can lead to a break of intentions.
Therefore, the most immediate biological and psychological response is a decrease in motivation and willpower: Because our resources are limited, our brain "orders" us to stop wasting energy and return to the initial state. Goodbye resolution!
A good solution: better organize your life (inner mind and outer mind) so you can keep your willpower and motivation high.
A bad solution: spend all your resources to exhaustion.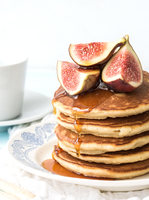 The goal is out of our control
Setting goals that are under our control means that we can really accomplish what we set out to do.
It also means the factors that can help us pursue our purposes depend only on us and that there are no external hindering factors. Example: want to lose 20 pounds? Does it seem to you that it just depends on you? Maybe it's not exactly what you think. Do you know if you have thyroid problems? Do you know which diet best responds to your metabolism? Have you ever wondered what weight is appropriate for your age and personal circumstance? Do you exercise?
A good solution: look realistically and practically at the solutions you want to achieve.

A bad solution: ignore the factors that may condition your behavior in pursuit of a goal.

Planning is poorly defined
Defining a resolution, purpose or objective, and therefore not defining a plan to achieve it is like taking a trip without knowing where you are going and how you are going (wherever you are).
First, we need to gain focus: we need to know who we are: Second: we need to understand why we want what we set to ourselves as a resolution and purpose.
Finnaly, let's do some good research on what we want and how we can pool resources. Have you deeply thought about what you need to achieve your goals successfully?
A good solution: write everything you think about planning, such as individual brainstorming. It is important to remember that all change processes also involve changes in habits. Trace your destiny with realism!
A bad solution: don't set the plan and let yourself go in the current.

Your mindset is too critical
For most people, focus of attention is on numbers: how many cigarettes we leave a day, how many pounds we lose in a month, how many customers we gained in a quarter ... and, as we tend to be self-critical, our attention is focused in answering this question: what did we do wrong to not achieve what we set as a goal? And then ... we start to collect self-criticism.
When we focus on a rigid definition of success, we don't give room to ourselves to be creative or to stay motivated when things get complicated or when difficulties arise.
This means: when we approach the situation by looking where we went wrong, we are multiplying our effort.
Of course, we must have a critical view of the problem. Calm criticism, however. Why? Because criticizing ourselves inordinately undermines our willpower and motivation. On the contrary, observing ourselves constructively and peacefully helps us to grow above our comfort level.
A good solution: realize that the brain looks critically at the results achieved. It's normal. Self criticize yourself. Solve it. Set the plan again. Look for alternatives. Turn failures into learning.
A bad solution: when time comes to criticize yourself, don't stay there. Get out of criticism, don't lose more energy than is needed. Frustration and stress can devastate your goals.

If you have New Year's resolutions and they are important, define yourself clearly. Time flies and life goes by. Build your intention and enjoy because living is a destination.
(Photo): browndresswithwhitedots by Tumblr

You can make your appointment here for any of the therapeutic fiels. Just fill out the form.
I will confirm via email.